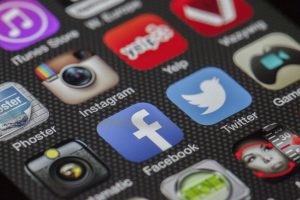 In today's post, I am going to share 6 simple ways social media marketing can promote your business.
If you ever wanted to learn how to leverage on social media marketing, then this is a good place to begin!
Now…
Social media can be a tricky thing to master but the positives are undeniable.
If used well, it can help to elevate you to the next level.
There are several ways that social media marketing can promote your business and increase interest in it.
This increased interest will lead to more traffic and ultimately, more sales.
If you're unsure on exactly how it can help you then we're here to help.
Join us as we take a look at how social media marketing can promote your business.
6 Simple Ways Social Media Marketing Can Promote Your Business
1. It increases your brand awareness
Social media is perfect for getting your brand out there.
You want your brand to be memorable and the more eyes you have on it, the higher chance it will happen.
This familiarity will lead to more customer loyalty and increase revenue.
While this is true, it can't happen without a strong brand.
It all starts with a great logo, which you can make here.
After that, you'll want to solidify your brand by putting out relevant content and then promote it on all your socials.
2. Gives a human touch
People like the reassurance they get from a huge and trusted cooperation.
They also like the personal feel of a small business.
Social media marketing allows you to combine the two.
You can be a professional business but still have a social media presence with a human touch.
This means engaging with customers and not taking yourself too seriously.
When you do this, more people will connect with your business and it'll thrive.
3. A different type of reach
There are many different forms of marketing and they all reach different people.
The same people who watch TV adverts aren't always the same as those who see an advert in a magazine.
Social media can be a whole new area of potential customers.
When you promote yourself on social media, you'll be interacting with people who you never could have reached with other marketing methods.
This increase of reach will undoubtedly lead to an increase in sales.
4. Great for customer service
Social media can be a bit of a minefield when it comes to customer service.
When you do it wrong, you can damage your brand and reputation.
The advantages of doing social media marketing right, however, can be vast.
Dealing with issues straight away can show you care about your customers and avoid negative reviews.
If others see your dedication to customer service, then they are more likely to have a positive view of your business.
5. Increases traffic
Social media is a great place for posting about deals, articles and business insights.
If you have a following, then it's an easy way to gain traffic.
This is especially true if you have a website that you can promote.
You may also want to put some humor into your social media channels and interact with current trends.
If you do this, then you have a chance of going viral which can hugely increase traffic.
You always need to be careful about what you post and avoid anything that could alienate a demographic or cause offense.
*Hint* cancel culture.
6. Great for market research
The likes of Twitter and Facebook can be an incredible resource of customer information.
You can see what's hot, what's not and see the consumers mood to different products.
This will allow you to better strategize and increase your growth.
While you can check trends, you can also be more direct with your market research.
You can ask potential customers what they think, add polls or ask them to fill out questionnaires.
Not only will this provide excellent feedback but your customers will feel involved, which increases loyalty.
Conclusion: 6 Ways Social Media Marketing Will Promote Your Business
Did you get value from this article?
If you did, do not forget to like, comment, and share!
If you would like help with your social media marketing, or online strategy, simply click the link below to book a strategy call and lets talk about how best to help your business!
Author: Harry Padilla
Editor:  Adewale